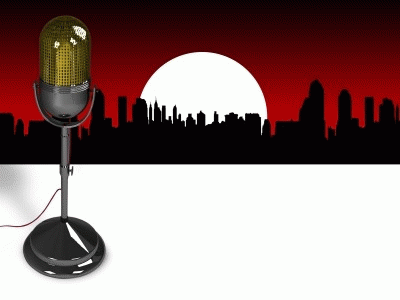 drdiskradio.com is a series of three internet radio broadcasts which started in 1996 with a single broadcast and has now
expanded into three simultaneous 24 hour 7 days per week internet music broadcasts today. Our broadcasts originate from
central Illinois in the heart of Lincolnland and are non-commercial in nature and brought to you simply for your listening
pleasure. This web site is totally free of advertising and contains no popups or viruses. I have never been financially
compensated in any fashion or manner for any content contained within my broadcasts or on this webpage. My broadcasts
are presented to you solely for your listening enjoyment and pleasure. If you wish to support the fine artists, composers,
and musicians whose music you hear presented on any of my broadcasts please do so by purchasing their music over
the internet or at your local retail music outlets. Each of my internet broadcasts are of a different genre, format, and type
of music which are listed below as follows:
I highly recommend hat you view this site using INTERNET EXPLORER rather than
another browser. The reason for this is that many other browsers do not render the
JAVA SCRIPTS and HTML programming within his site properly. If you use the latest
version of INTERNET EXPLORER either Version 11 or Version 12 currently, or if you
have an older computer with an older version of INTERNET EXPLORER. Any of,br> these
should make your viewing experience of this site better and more enjoyable for you
. When navigating from page to page on this site with INTERNET EXPLORER each page
will display a popup at the bottom asking you to ALLOW ALL CONTENT, please
click on this and ALLOW ALL CONTENT to be displayed on each page. This
site is safe and is secure and contains no viruses or trojans. This site does not
contain any sort of commercial advertising or popups at all. When you click on
the ALLOW ALL CONTENT popup at the bottom of the each page this is from Microsoft
and the INTERNET EXPLORER browser, and when it appears,you should have
no fears or apprehensions as all you are doing is allowing the content of each page
to be rendered properly as it should be and nothing more sinister or menacing than
this. PLEASE USE INTERNET EXPLORER TO VIEW THIS SITE IF AT ALL
POSSIBLE. I hope that you find your time on my site to be an enjoyable,pleasurable
and most rewarding experience. We want our viewers to feel totally safe and secure
when visiting our site.

. NEWS FLASH UPDATE !
.
We are now broadcasting live from his site on three pages within this site
Page 2, Page 3, and Page 4. When you click on the navigation bar on
either Page 2 or Page 3 it will take you to the page of your choice. The
page will appear and on that page there is a navigation bar that says,
" CLICK HERE TO LISTEN LIVE " when you click on this it will then
take you to another page which has an embeded audio player on the page
and by clicking the start button on audio player on that page you can listen
to my entire broadcast from the player on that page. There is already a small
audio player embedded on Page 4 and by clicking on the start button on
that player you can listen to a relay broadcast from WSIE 88.7 FM coming
to you from the campus of Southern Illinois University in Edwardsville, Illinois
. I relay their broadcast with of course the knowledge and kind permission of
the good folks at WSIE 88.7 FM.
.
Directory of Pages on this site that contain a live broadcast

Page 2 https://www.drdiskradio.com/Page2.html
Music For Lovers Through The Night
Genre: Romantic Music 24/7
Music f.or the romantic heart in all of us. Loves lost, loves found, love desired,
unrequited love. That special song for that special someone that is, could be, or never
was.

Page 3 https://www.drdiskradio.com/Page3.html
Genre: Ambient/New Age Music
Dr. Disk's Examination Room
Ambient/New Age
Soothing Ambient/New Age Sounds 24/7

Page 4 https://www.drdiskradio.com/Page4.html
Genre: Broadcast Relay of 88.7 FM
Dr. Disk's Examination Room Jazz Sounds
Relaying the broadcast of, " THE SOUND "
88.7 FM from the campus of Southern
Illinois University in Edwardsville, Illinois

My thanks to my son Sean for providing this domain name and hosting this site on his servers

This page last updated on 12/01/2020


click one of the images below to follow us on Twitter
or to like us on Facebook



there is no music resident on this website, it's pages, or it's server
any music heard on this site is called up and rendered from offsite

This website is a Level 1 Member of Internet Free Zone, we do not sell anything on or from this site and we have no
advertising or commercial advertising at all on this site, nor do we engage in any spamming activity. Your activity on
this site, enjoyment, and privacy concerns are our primary concern and very important to us.


EFF ( Electronics Frontier Foundation ) Defending your online electronic
rights in the digital world since 1990, Let our music keep on playing.

all programming code on this website is written in ordinary good old fashioned html by Dr.Disk